It looks like Papa Joe got bit by an itch mite.
Thor, The King and Papa Joe.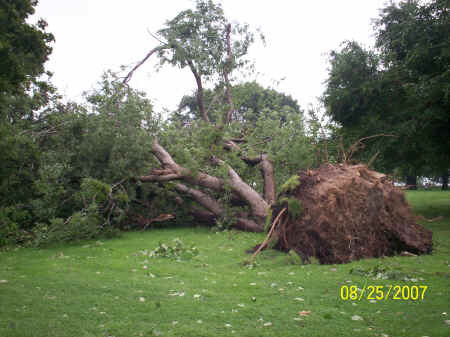 Must have been some serious hackers to drop this tree.
There were 35 trees that were downed by the wind.
Papa Joe, Chet Lis and Rick Dzingel.
Ken, Greg and Dan Lopatka.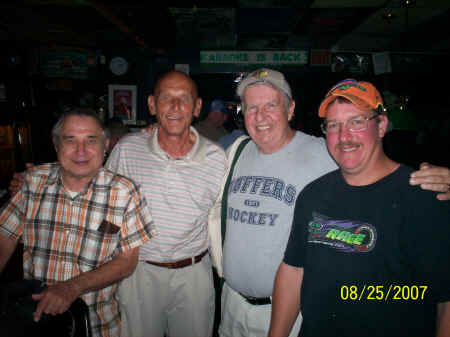 Class of 1958 had the best turn out. 5 Grads, 3 sons, 1 Grandson and 3 friends. (Above) Chester Galiga, Joe Wojcik, Greg Lopatka and his son Ken.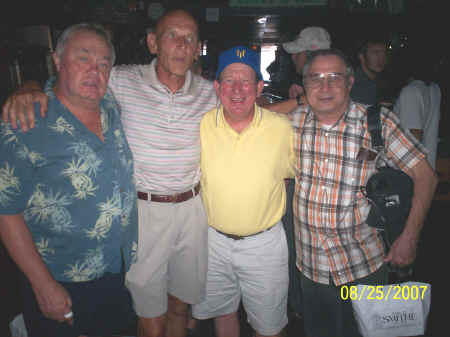 More 1958, Bob Molsolf, Joe Wojcik, Chet Lis and Chester Galiga. Rich Dzingel couldn't make, so he sent his son Rick and grandson Rick.
Rick Dzingle's Dad was a star running back in the class of 1958.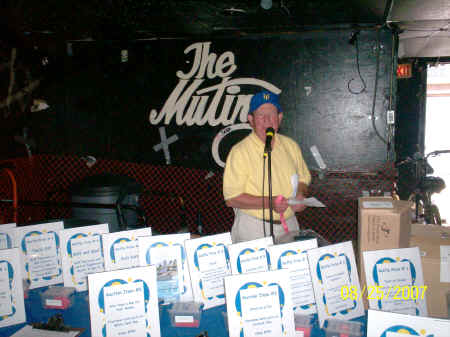 Thanks to Ed Mroz, owner of the Mutiny
There was plenty of beer and food at the Mutiny on Western Ave.
Class of 1957, 58, 59 and 60 Lunch August 17th, 2007
Rainy Cub Game August 19, 2007
More Holy Trinity links