Tim scores, as Ken looks on!
Rick drives one out of the yard
Rick and Tim learned to skate in my back yard. That is my Dad's first time on skates.
Looks like a hockey fight broke out as the puck is removed from the net.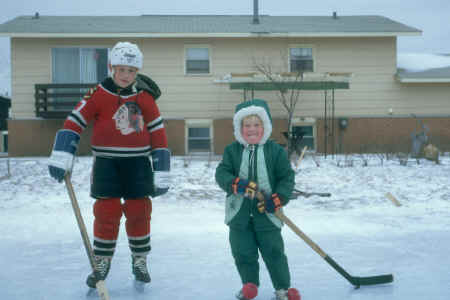 Everybody learned to play hockey. Debbie and Ken above and Kathie below with a friend.
Kathie gets help from her Mom.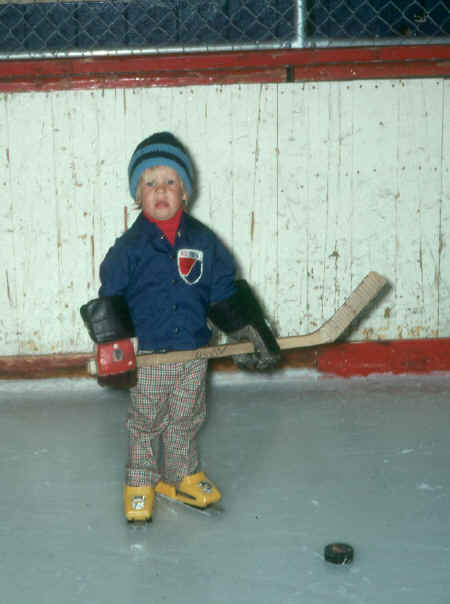 Dan started out with his snow mobile skates at the age of 2. He sent me an e-mail asking how his Mom could dress him in these jackass pants.