CPS Region 5 Science Fair
2000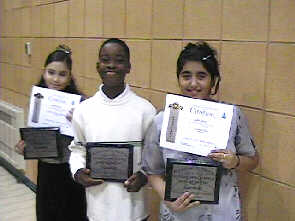 All 3 Randolph students received Excellent awards at the Region 5 Science Fair on January 25, 2000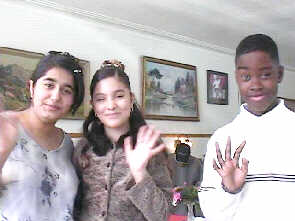 Mr. Lopatka used his new digital video camera to capture these images at Grandma Bs restaurant after the fair.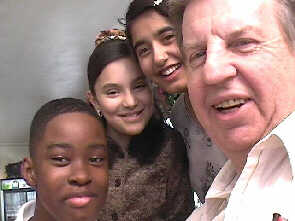 James and his mother show off his winning plaque.

Lama and Ashwak display their awards.

Students get congratulated by
assistant principal, Mrs. Brown
Randolph School Science Fair January 1999
Randolph School Science Fair December 1999
49th CPS City Science Fair 1999
53rd CPS City Science Fair 2003

Want to search this site? Try the
search page.
Go to Lopatka's Home page
To E-mail Web master, just click here! lopatka@ix.netcom.com